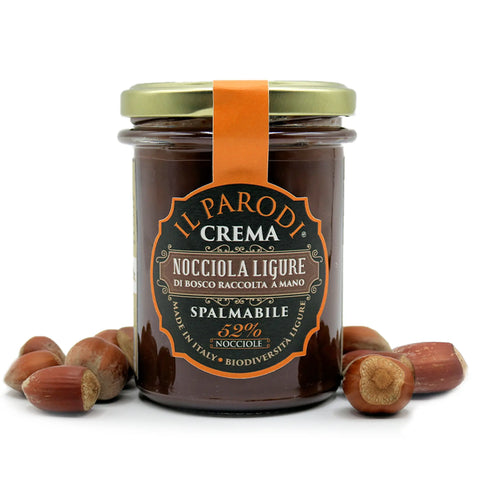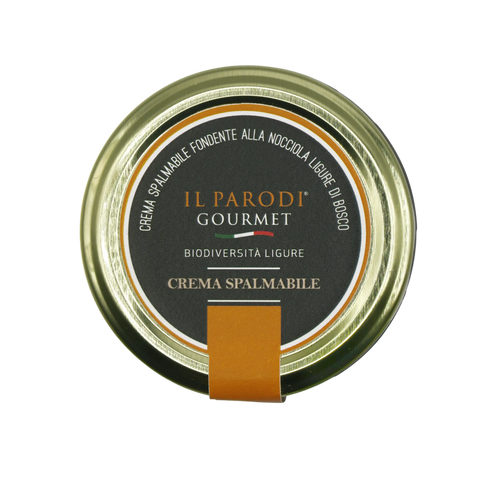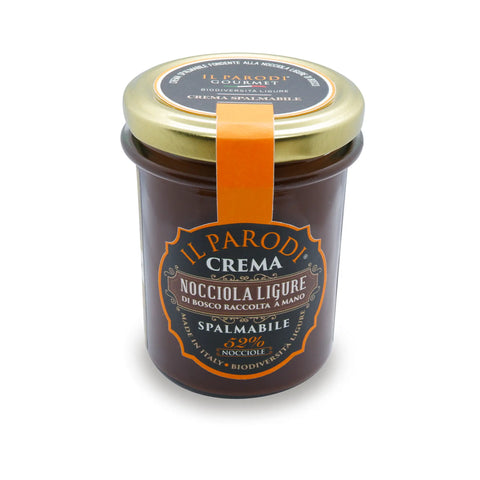 IL PARODI Gourmet - Le Golose
LIGURIAN SPREAD
Dark chocolate Ligurian Hazelnut spread Cream "Misto Chiavari"
The Ligurian Hazelnut Cream was born from a unique, prehistoric and patiently rediscovered hazelnut, grown on mountain slopes, harvested and selected by hand, giving birth to the superior quality spreadable dark cream Il Parodi Gourmet. A masterpiece with a unique and unmistakable taste that, at the first taste, makes everyone say too good! A real delight, intense and genuine. Try it, one spoon leads to another!
Ingredients:
"Misto Chiavari" hazelnuts , cane sugar, low-fat cocoa powder, cocoa butter, soy lecithin.
May contain traces of: other nuts, milk.
Valori nutrizionali
- Energy: 2,592 kJ / 626 kcal
- Total fat: 51.29 g
*of which Saturated Fats: 6.68 g
- Carbohydrates: 28.3 g
*of which Sugars: 27.1 g
- Fibers: 9.3 g
- Protein: 8.7 g
- Salt: 0.01 g