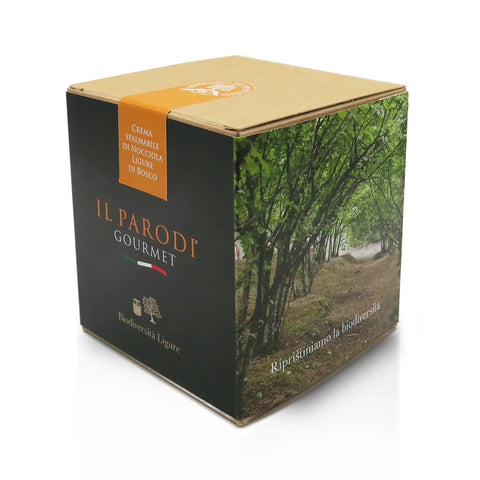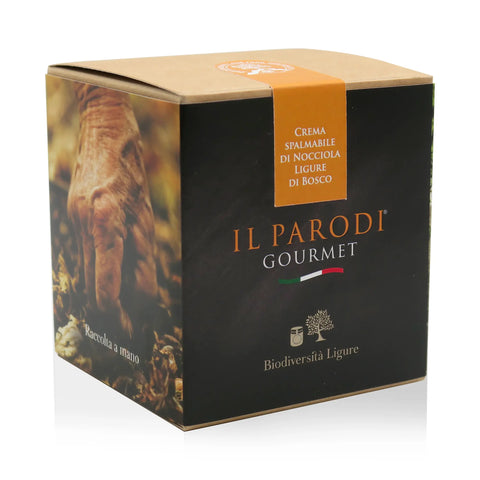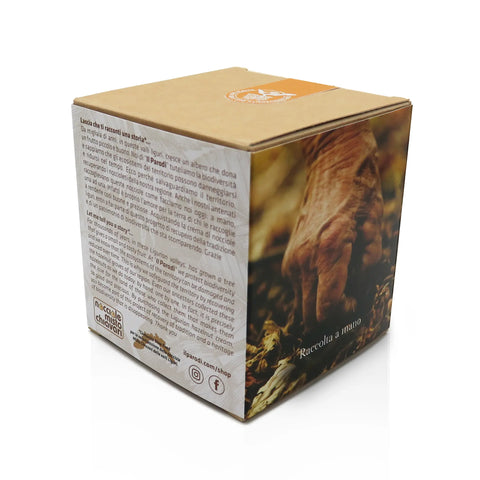 IL PARODI Gourmet - Le Golose
LIGURIAN BOX
Dark chocolate Ligurian Hazelnut spread Cream "Misto Chiavari" Box
Spread the Biodiversity with our TERRITORY BOX


with our Ligurian Hazelnut Cream and the history of the hand-picked "Misto Chiavari" wild Ligurian hazelnut.
In the 1980s people began to talk about Biodiversity as a synonym for "natural," but today the knowledge of its value has greatly expanded.

Biodiversity is the richness of life on earth; in fact, it is represented by the variety of living forms and environments on earth.

Il Parodi Gourmet know that ecosystems characteristic of the land, can be damaged and reduced over time. That is why we protect the land by recovering the hazelnut groves of our region.



Valori nutrizionali
- Energy: 2,592 kJ / 626 kcal
- Total fat: 51.29 g
*of which saturated fats: 6.68 g
- Carbohydrates: 28.3 g
*of which Sugars: 27.1 g
- Fibers: 9.3g
- Protein: 8.7 g
- Salt: 0.01 g